we really are the brunch club. really. even though we have
yet to actually partake of brunch together. our first outing
was lunch at tre kronor. our second, this past weekend,
was breakfast at
café selmarie
. our intention was to try a
place none of us had ever been to before,
kitschn
, but the
combination of melissa's car's need for gas, my need for
cash, the crazy construction at western and lawrence, and
audrey's need to be on her way home by eleven nipped
t
hat in the bud right quick (bravo to kjersten for having no special needs and no agenda). seeing as we were just around
the corner from café selmarie when we realized we were only half-way to kitschn and the time was fast approaching nine-thirty, we decided to eat there
instead. this was not, in any way, a disappointment. café
selmarie is a fun little restaurant/bakery, with delicious
and varied food offerings, the best coffee in
lincoln square
,
and art for sale by local artists decorating the walls.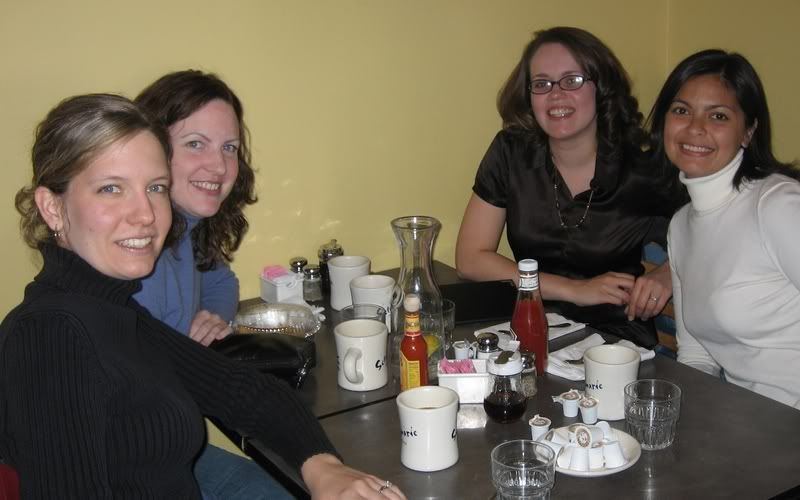 kjersten, ann-marie, melissa, and audrey
we enjoyed ourselves thoroughly and, as i believe will become our custom, we got our server to take a picture of us.