the past week has been wonderful. peter, susanna, and isaak came from vermont last friday, and every day has held something different. whether it was watching farfar (my dad) perform with the chicago symphony orchestra at orchestra hall, eating at miller's pub, going to the candlelight service at church, opening presents with aunt ruth and uncle rich, watching isaak play with "his" brand new lionel polar express train (it's really farfar's), driving to rockford to open presents with david's family, going to grayslake for brunch with ruth and rich, or starting the process of registering . . . it has been a fantastic week.

while at ruth and rich's, we decided to attempt a family photo, using david's camera (sans tripod). the following was the result of the very first—and only—shot.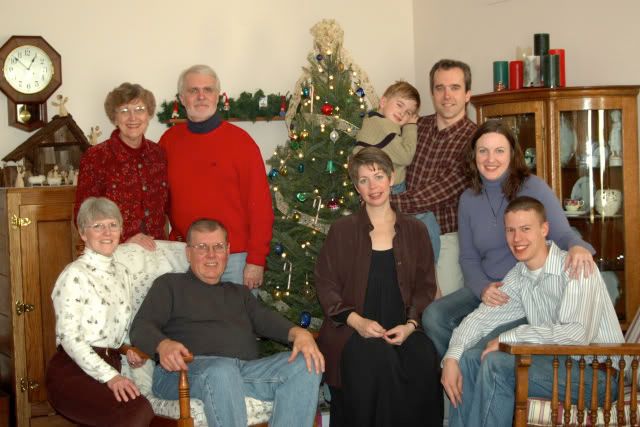 back row: mom (farmor), dad (farfar), isaak, peter
front row: ruth, rich, susanna, a-m, david


to quote isaak, "this is the best christmas ever."

so far, isaak . . . so far.