here's a quick overview of our week in seattle, complete with pictures (at least the ones david's memory card didn
'
t eat).
sunday, june ten
-brunch at mom & dad o's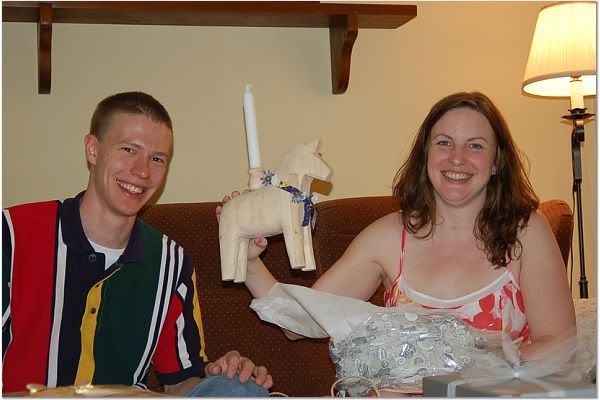 -opened remaining wedding gifts—overwhelming!
-left o'hare on time—amazing!
-good flight
-speedy cab ride to hotel
-warm welcome at pike street suites
-unpacked
-went to von's for dinner: bbq pork & arrogant bastard ale for david; turkey & cheddar open-faced sandwich & mac 'n' jack's beer for ann-marie; funny & entertaining server, mark
monday, june eleven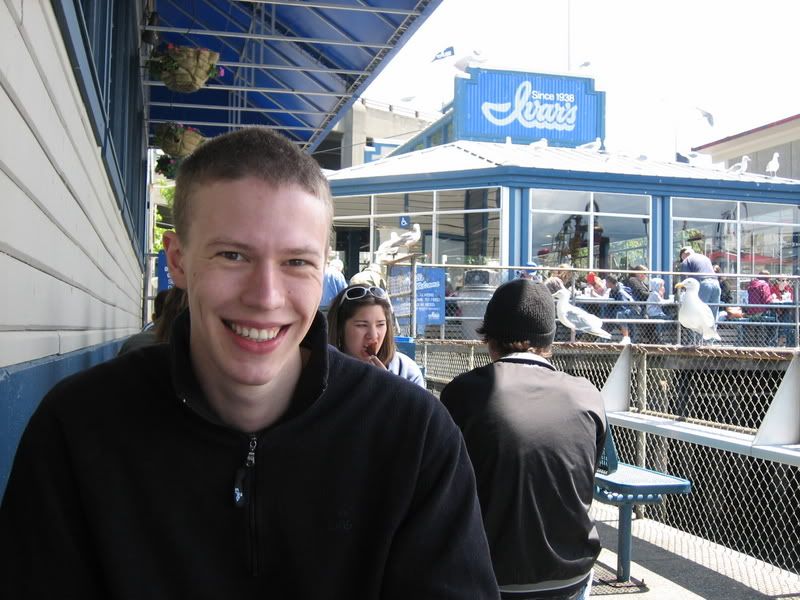 -slept in until 10:45 (12:45 body time)
-walked to pike place market
-ate at ivar's fish bar; fed seagulls
-got coffee at first-ever starbucks
-walked to the waterfront; took pictures
-made stop at old navy to find warmer clothes
-returned to pike street suites for nap; received surprise package of ice wine and card from melissa and steve
-a-m's nap? three hours long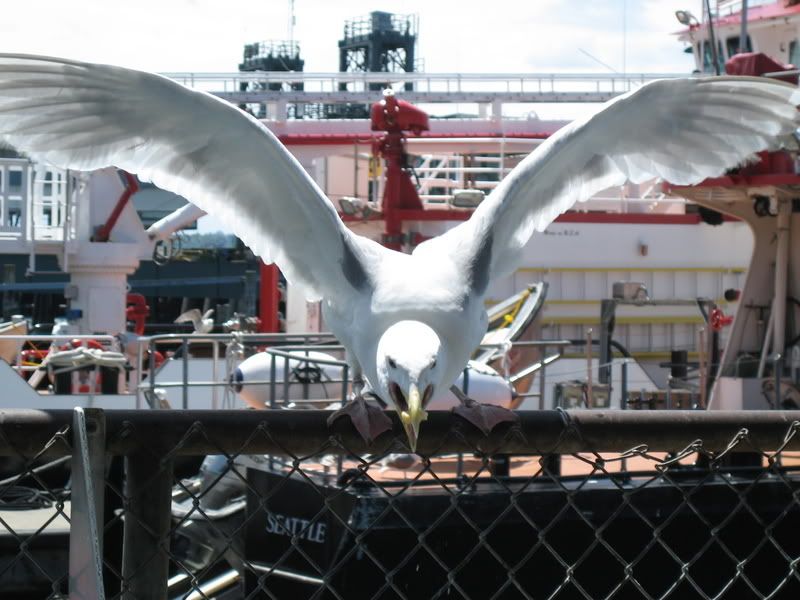 -pizza for dinner at romio's: house special on whole wheat berry crust
-watched reign over me in room
tuesday, june twelve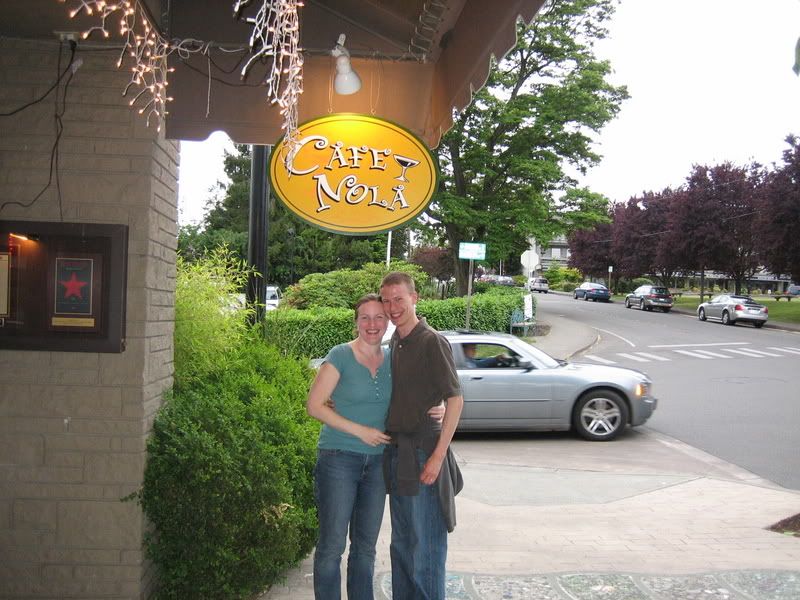 -slept in; relaxed until noon
-picked up crêpes at la crêperie voilà and coffee at seattle's best coffee; brought to waterfront and ate on park bench
-walked to pier 52 to get 2:00 ferry to bainbridge island, hoping to make a stop at eleven winery and have dinner at café nola
-walked up and down winslow avenue looking at shops; sat on outdoor patio at doc's marina grill for a drink to pass time until 7:30 dinner reservation at café nola; eleven winery only open wednesday-sunday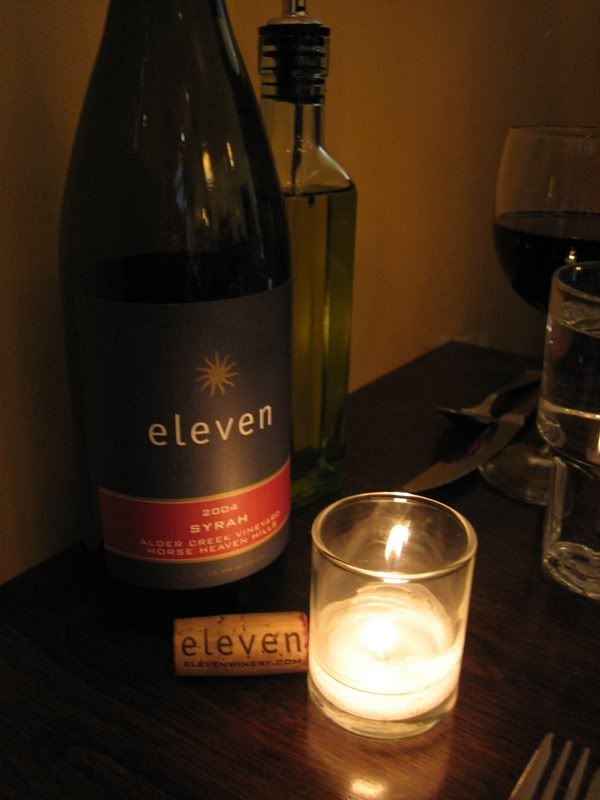 -dinner at café nola: filet mignon for david; new york strip steak for ann-marie; split bottle of eleven syrah

-ferry back to seattle; long, achey-legged walk back to the hotel

-jacuzzi time!
wednesday, june thirteen
-up and out by 10:30am

-walked to the space needle
-went up and out to (very windy) observation deck; investigated lunch at restaurant ($30 minimum per person, opted out)
-took photos of space needle from ground
-headed back to hotel; lunched at boulangerie nantaise—good food, bad music
-returned to hotel for directions to mt. vernon
-rented car at hertz; drove to mt. vernon to meet melissa; drove around (and around and around) until settling on applebee's for dinner

-back to seattle
-hot tub in the not-so-hot tub
-back to the space needle for night-time pics and a glass of wine at the top
-cab back to hotel
quote of the day, said by david as we returned to the hotel after taking night-time pictures at the space needle: well, this is by far [pause for a big smile] the best honeymoon i've ever had!

thursday, june fourteen
-drove to chateau ste. michelle winery; took half-hour tour followed by tasting; purchased one bottle of muscat canelli dessert wine
-drove to mukilteo to take ferry to whidbey island; stopped at ivar's to get food; ate in car on ferry
-found whidbey island winery, had tasting; purchased four bottles of wine (pinot noir, rhubarb, sangiovese, and viognier) and one hand-blown glass bottle stopper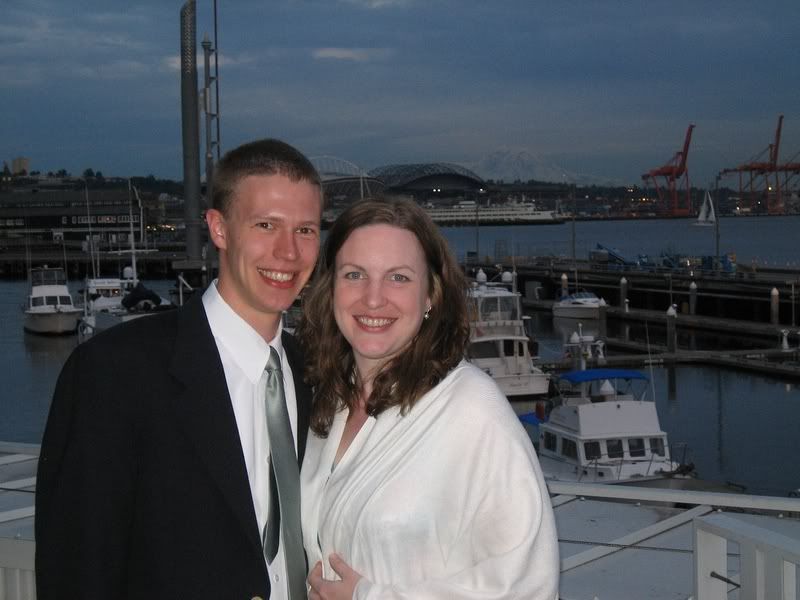 -ferry back to seattle
-got gussied up for dinner at anthony's pier 66: northwestern duet (salmon and halibut) for david, sockeye salmon for ann-marie; strawberry cheesecake and coffee for dessert
-back to hotel; watched deja vu
friday, june fifteen
-10am departure for everett and boeing plant
-tour of facility, future of flight museum
-lunch at food court in alderwood mall
-return to hotel; rested for about an hour
-walked to pioneer square and doc maynard's for bill speidel's underground tour
-dinner at collins pub near pioneer square
-walked to pike street market to take pics of signs; stopped at first starbucks again (bought mugs)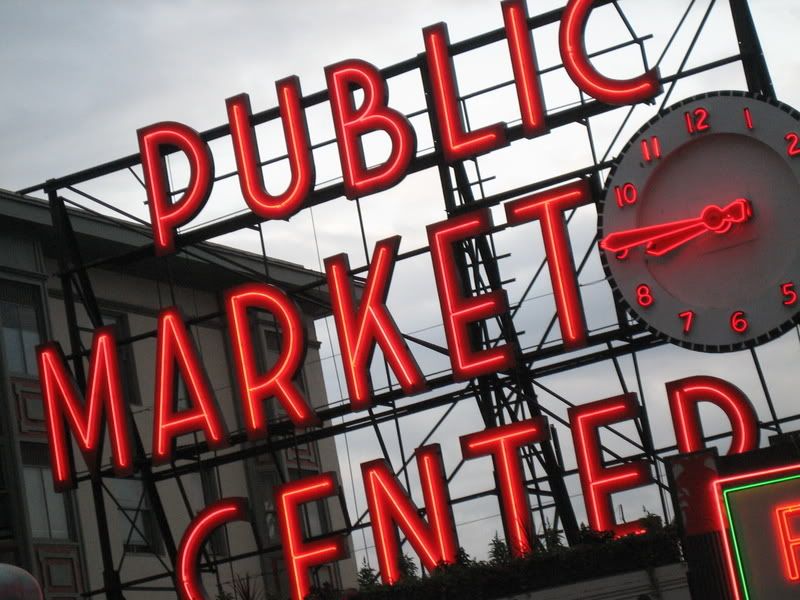 -headed back to hotel
quote of the day, said by david as he was praying over our burgers at the pub: and thank you for the food. love you, bye . . . good night . . . whatever.