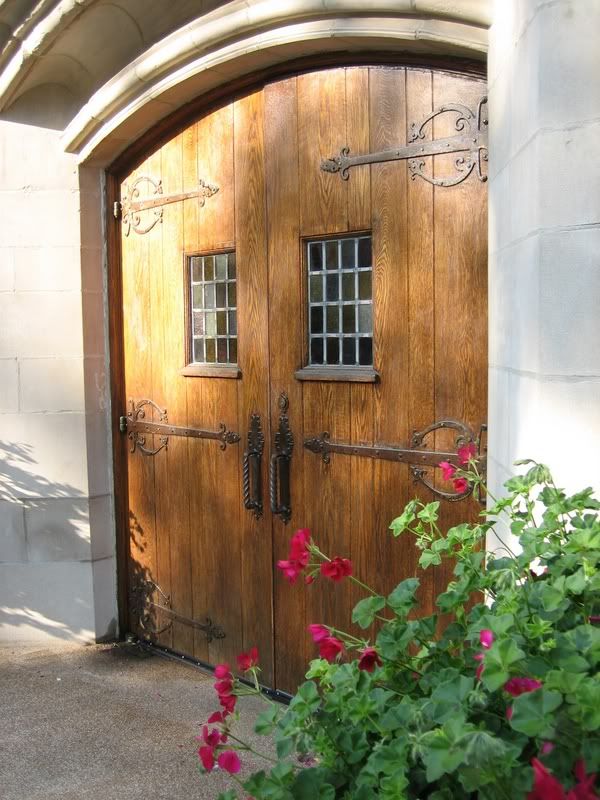 i've been working on our church's informational brochure, and it has been suggested that the cover artwork be updated from that which has been used for many years.


so i decided that, during the next few days, i would take my camera with
me to and from work to take pictures of different parts of the church in different light and see if any of them turn out as something that could be used or manipulated for the brochure's cover.
these are the front doors to the sanctuary of our church at 8:45 this morning.


these doors have always instilled in me a sense of warmth, a feeling of comfort and security. for what lies within them is a family of people all working for the greater good. the doors--and the people--are solid and strong. on this particular morning, the sunlight illuminating the doors only enhanced their reddish-orange color, exuding a visual of warmth, as well.
as a baby,
i was carried in my mother's arms through these doors, and i was led through them by the hand when i was learning to walk. and, most recently, david and i exited the church through these doors the day we were married.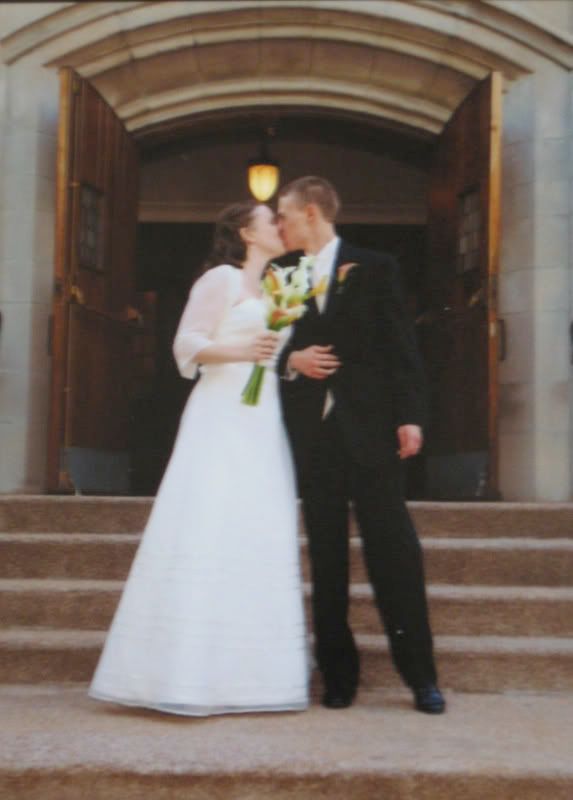 in my mind's eye i see us bringing our children through those doors in the near (?) future and, later in life, hobbling through them in our old age (no comments from the peanut gallery, please).

all of this . . . from a couple of doors.