at least that's what we tell ourselves.

david and i just completed the hanging of three pieces we framed tonight at the great frame-up. just thought i'd share.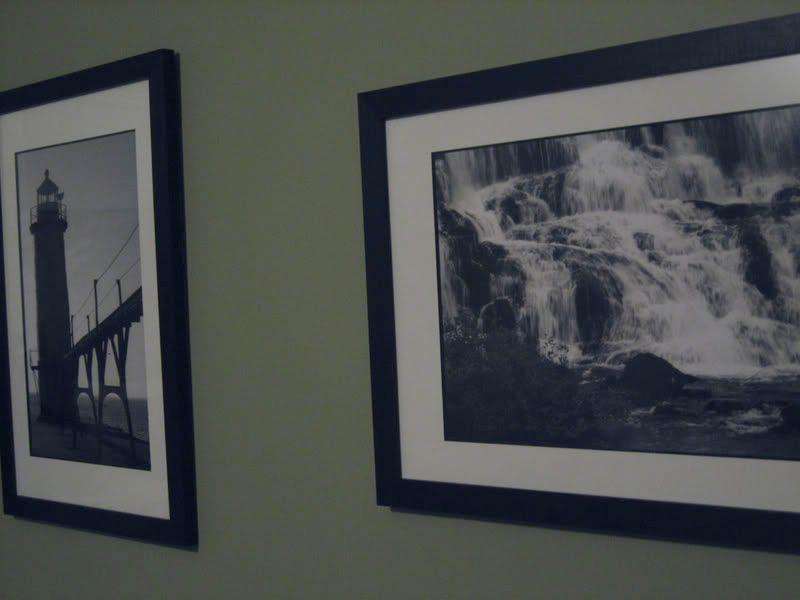 these are two photos david took over the spring and summer of 2006. the lighthouse is on the shore of lake michigan in the lower peninsula of michigan. the waterfall is
bond falls
, found in the upper peninsula. we hung these in our second bedroom/office.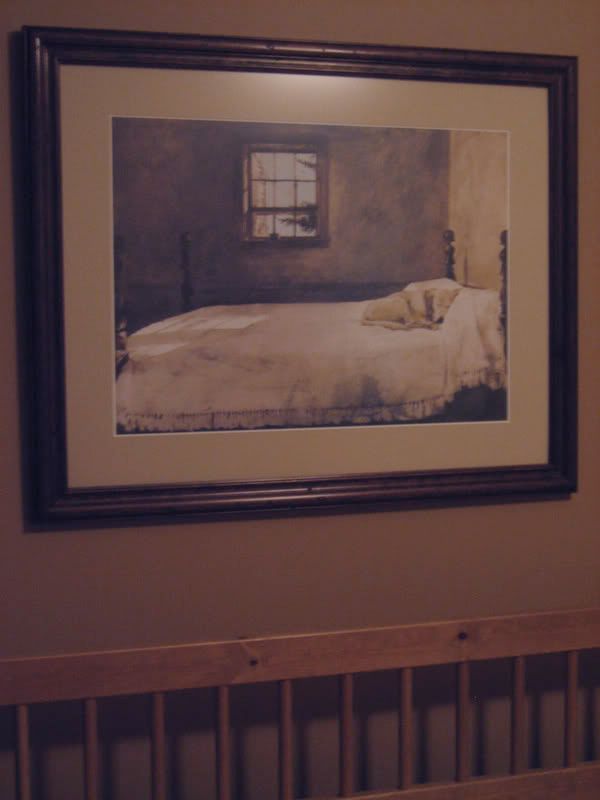 andrew wyeth's
master bedroom
. long a favorite of mine, i was pleased to discover that david shared my love of the dog -- who we lovingly refer to as "our puppy" -- snuggled up to the pillows of its owners' bed. perhaps one day we will have our own, honest-to-goodness master bedroom in which to hang it (and our own, honest-to-goodness puppy to let sleep on our bed). for now our little apartment bedroom and one-dimensional best friend will have to do.

and i am perfectly happy with that.