the weekend of june nine was one filled with many emotions, all of them intense and wonderful. with all that was going on and all the details we were hopeful would come together, there could have been myriad opportunities for freak-out moments. by nearly anyone, really. however, other than a couple of tense moments that lasted what amounted to the blink of an eye in the grand scheme of things, the weekend came off beautifully, and with very little cause for stress.
following is a brief (no, really) overview of the weekend with accompanying photos where available.

thursday, june seven: girls' night out . . . and in
because i've never been one for the hootin' 'n' hollerin' of a traditional bachelorette party, i opted to invite a few of my favorite gal pals out for dinner and then back to my parents' house (where i lived for two weeks prior to the wedding) for drinks and general merriment.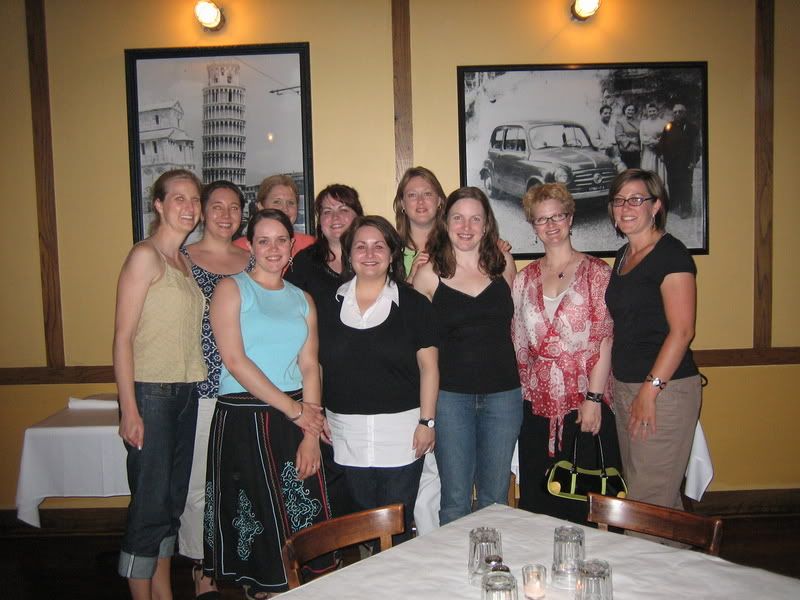 the girls and me at nonno pino's
valerie, a-m, melissa, jennifer
friday, june eight: girls' day o' pampering/rehearsal dinner

four of my five bridesmaids and i went to vie's nails for manicures and pedicures, followed by a trip to starbucks for our favorite
caffeinated beverages. the rehearsal and rehearsal dinner took place that evening.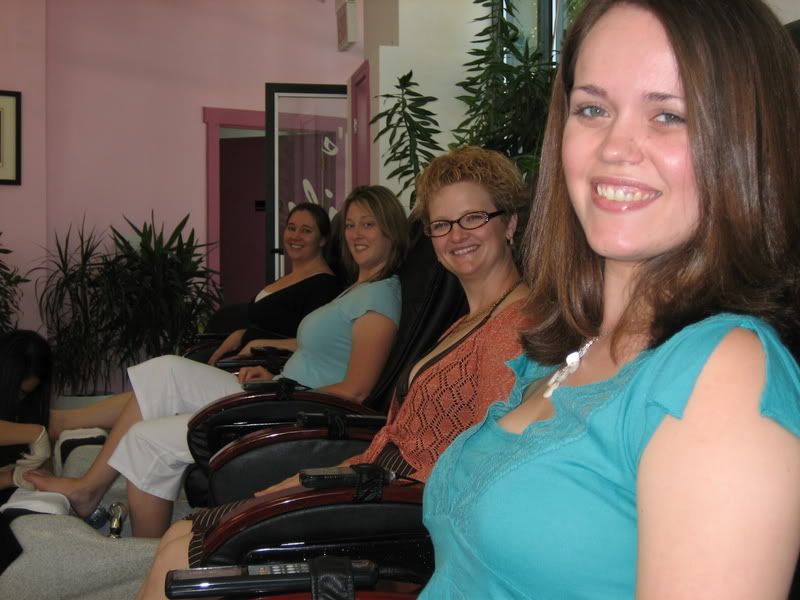 laurie, valerie, jennifer, and
melissa soak their feet for their
pedicures
we have caffeine!!!
rehearsing the ceremony
saturday, june nine: the wedding day
the big day was finally here (and i thought a year-long engagement was necessary!). throughout the night before, as we were rehearsing and dining with our family and friends, david and i couldn't help but feel as thought we were participating in the rehearsal o
f someone else's wedding. an out-of-body experience, of sorts, but in a magical way.

the following photos were gleaned from cameras of friends who were able to catch a few moments here and there (thank you, laurie,
amy, and emily!), and i am hopeful that more will come as the weeks progress (especially as most of the pre-wedding photos are of my
side
of the sanctuary. i can't help but hope that SOMEone took pictures of david getting ready and hanging out with his guys.) for
now, enjoy!
our program and
a bridesmaid's bouquet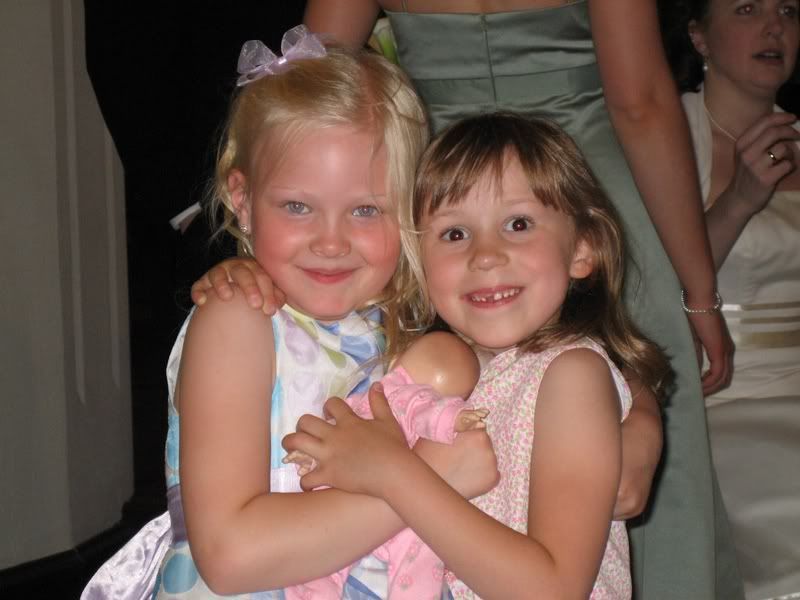 primping
with maid of honor
laurie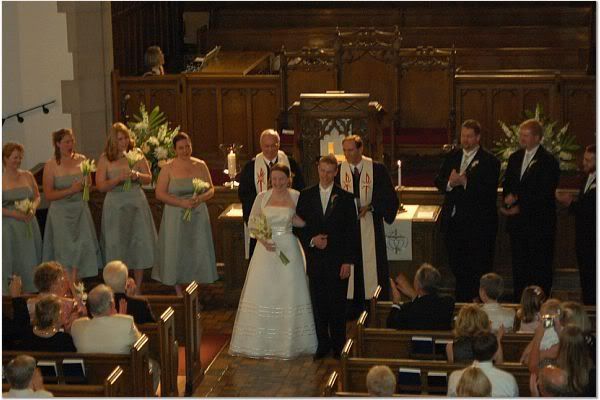 presentation to the
congregation

boys will be . . .
boys?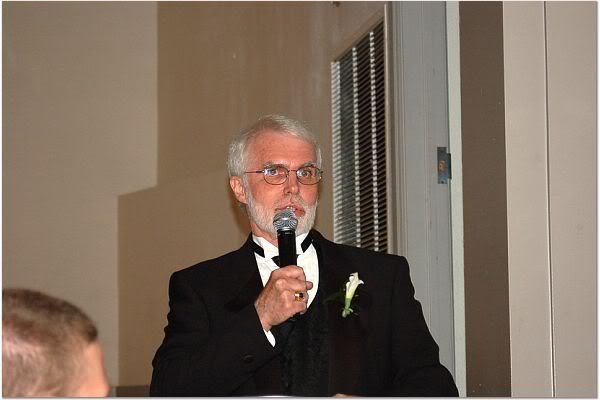 the father of the bride
offers a toast
preparing to cut
the cake