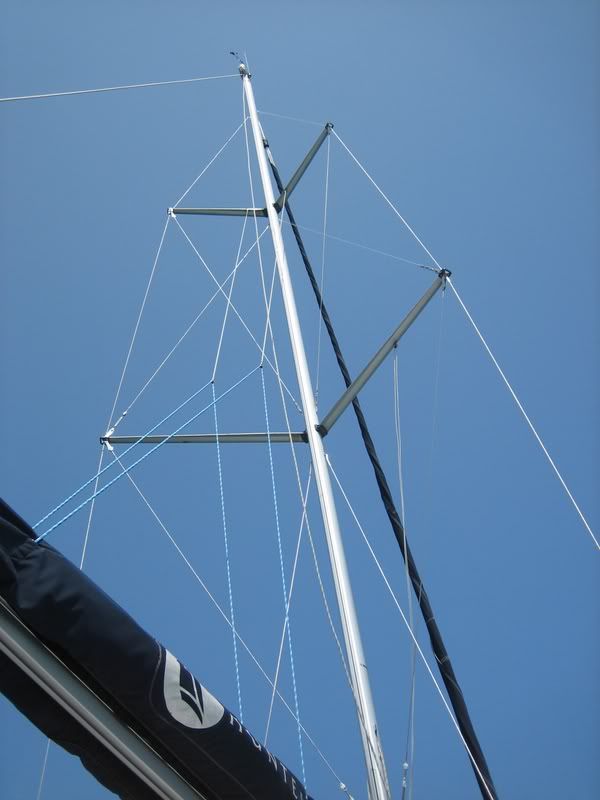 that was me as i sat in a sailboat on lake michigan yesterday afternoon. our office was invited by one of our printing vendors, jerry, to enjoy an afternoon of sailing. the trick was finding people in our office who could leave for a few hours and who wouldn't (or thought they wouldn't) get seasick. i, silly girl that i am,
volunteered to board the heebejeebe (ye
s, that was the name of our boat) and sail the high seas. the low lake? whatever.
all was well as we set sail. we brought our
jimmy john's
sandwiches (mmm . . . turkey tom with cheese, how i love thee), enjoyed a beverage provided by our host, and marveled at the beauty of the day. clear skies, perfect temperatures . . . a great day to be out on the water. i even thought ahead and brought sunscreen.
here are some photos of the day, most of which were taken before i started feeling less than great.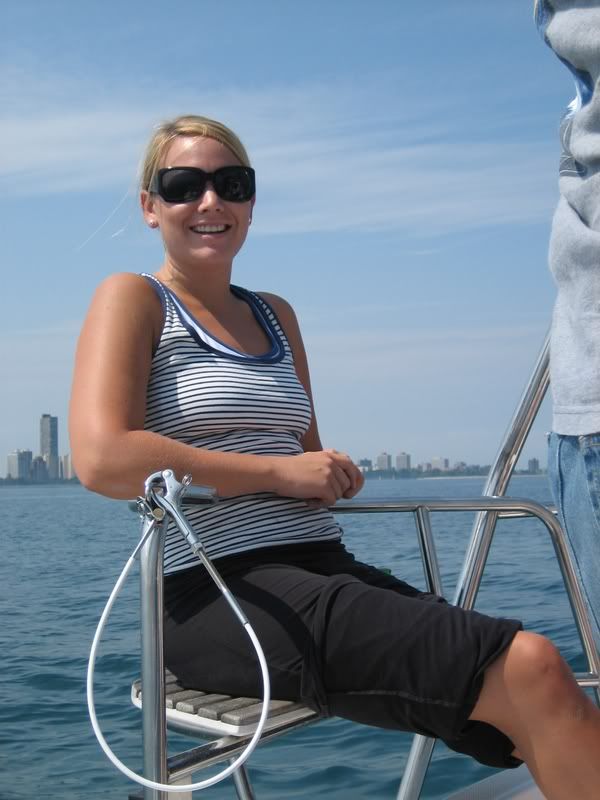 boating britta
jerry, our host

fortunately for me, our new office-mate, melissa, gave me some good tips on combatting seasickness, making it easier for me to smile for this photo:

as we returned to the harbor, this boat caught my eye. hmm, i wonder why: