It's hard to believe, but today is David's and my first anniversary. Where the past year went, I do not know.
We got a jump-start on the celebration, going to
Ravinia
to see/hear James Taylor on Saturday night. It was a stormy, wet night, but we had so much fun. It was definitely a night we won't forget.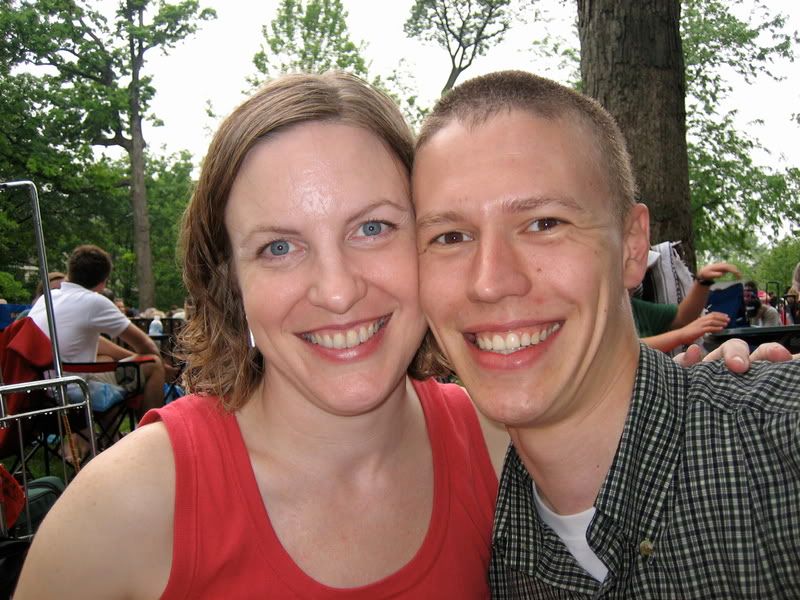 My mom and dad joined in the celebration, inviting us over for a delicious London Broil dinner last night, and giving us very thoughtful gifts: a photo album to fill with pictures from our upcoming trip to Sweden (which begins three weeks from Wednesday--yikes!), and a journal to take notes of what we do each day while we're there.
This morning before I left for work, David and I exchanged our gifts. I gave him some super-fun cufflinks made from
Scrabble
tiles, one with each of his initials. As for me, he went above and beyond and gave me a second wedding band, identical to the one he gave me a year ago today.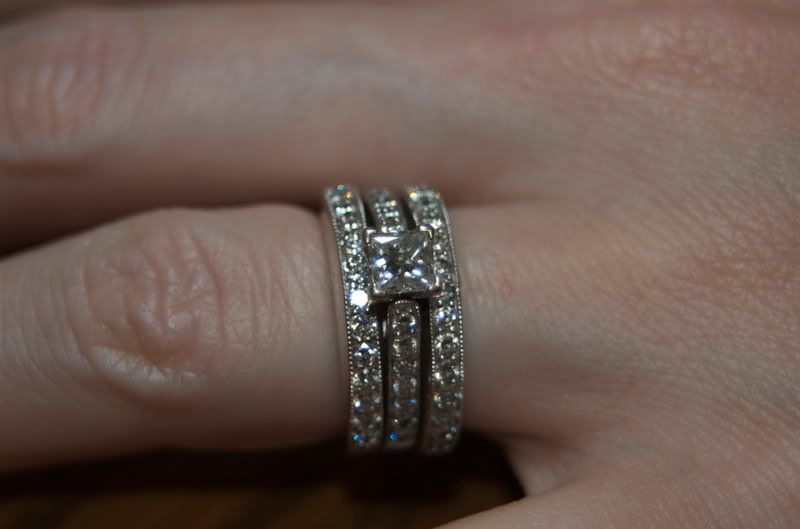 During the morning, I surprised David by having my dad leave a gift including a card, a jar of his favorite Jelly Belly flavors, and a gift certificate to a local burger joint in his office. He was especially surprised because he had left his office to get coffee, and when he returned, my dad -- who had gotten one of David's co-workers to open his office -- had left the gift bag on his desk. Score one for Ann-Marie!
Tonight, when I arrived home from work, a dozen red roses were in a vase on our coffee table (and our friend Cara was in the living room, too, but that's a whole other story!), and there were three calla lilies in a vase on the television cabinet. After Cara left, we walked to our favorite dinner spot,
Tre Kronor
, and enjoyed a delicious meal, which we followed up with a viewing of (can you believe how addicted we are?)
The Office
. While we watched, we sipped a glass of Whidbey Island Pinot Noir that we bought on our honeymoon and took a few bites of our wedding cake, which, thanks to an amazing wrapping job by my mom and sister-in-law, tasted nothing like freezer.
Happy first anniversary to us! Here's to many more!