on this election day, i am dismayed at the difficult choices that lay ahead of me. no one candidate stands out in a positive way. no one candidate overwhelms with greatness or even great potential. no one candidate makes me feel fully and completely safe or wise in choosing them.

and yet, it seems like the greater of two evils not to vote than to vote for someone who will eventually screw things up in one way or another.

i hate politics.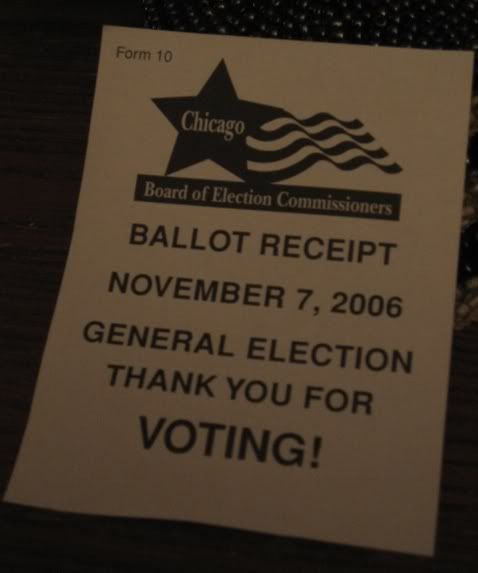 update: i did it. i voted. but why did i only recognize a fraction of the names on the ballot? and who are all those judges i'm supposed to vote to retain or not to retain? why am i not better informed? i'm so embarrassed.