i don't even know what nobloshoemo stands for, but i like the idea behind it. take a pic of the shoes you're wearing each day during the month of november and post it on your blog. despite my numerous pairs of shoes, i most often wear one of my two pairs of danskos. they are the most comfortable shoes i own, and well worth their price. however, this doesn't allow for much variety in daily posting.

my other shoes do get worn. they do. some days i wear my black mary janes. some days i wear my red josef seibel ones that i got for a song from sierra trading post. once it gets colder, i'll start wearing my boots. and when i work out, i wear my new balance walking shoes. but most often, my feet find their way into the super-supportive comfort of the dansko professional clog.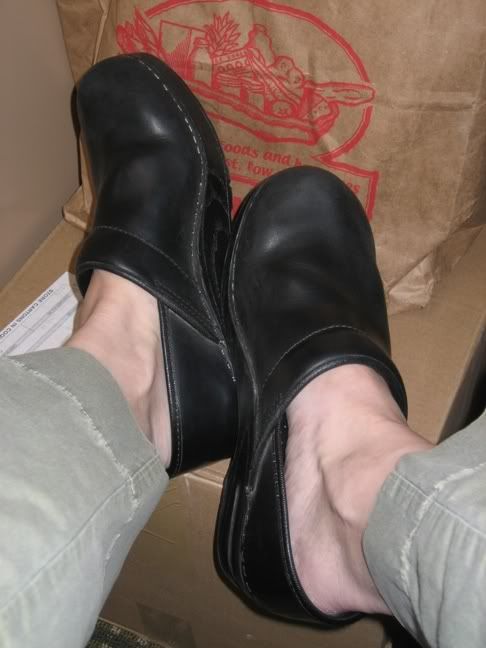 so, seeing as i have worn one or the other of my pairs of danskos for pretty much the first eight days of the month of november, here is a photo of my black ones. they are my older—and therefore more worn-in—pair.

i think i just got it: novemberblogshoemonth.
maybe eight days from now i'll post another photo.