need proof? take a look: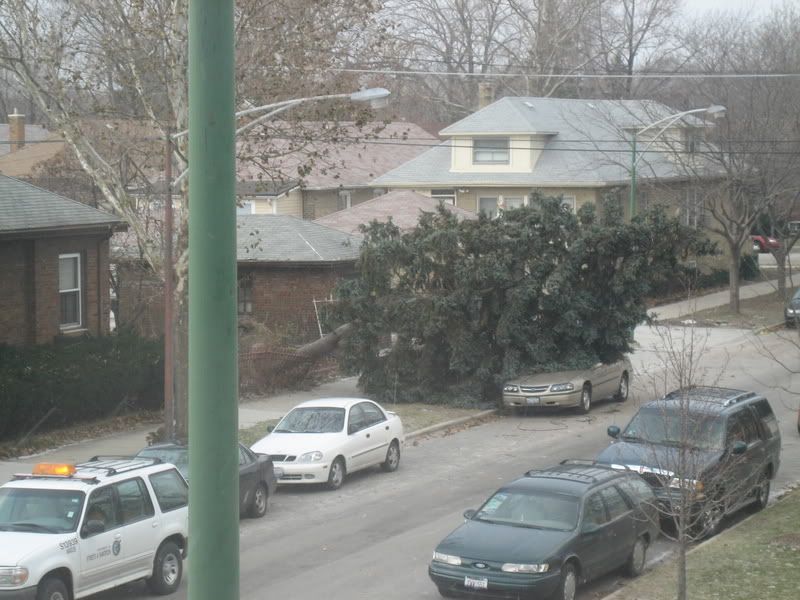 we were awakened at 2:30, 3, 3:30, and 4 this morning by the sounds of rushing winds and sirens. when we got up for church, david called me into the living room to take a look at the above scene. amazingly, the car sustained very little damage.
all day, however, the winds have been brutally strong and bitter cold. a shock after yesterday's 50-degree temperatures. i'm hoping that the winds calm down for those who are needing to fly on these pre-christmas days.